■Who Are We?

History
ALTAYSEER Co. Ltd. has established in Baghdad in 2005 and registered at the Ministry of Trade/ Companies Registration Office. This license was issued according to the Rules and Regulations of the Commercial Agencies Organization Law No. (51) Dated 2000 (Article 5, Item 3).
ALTAYSEER Co. Ltd. was started by its sister company of ALMAZD Co. Ltd. who was already had an extensive history in the health care sector in IRAQ, which drives its Technical, Financial and Management support from its mother group AGMEST.
The vision was to focus on image diagnostic filed & to build up specialized marketing & sale team dedicated for highly promising business as well as good quality & after sale services that lead to complete customer satisfaction.
Head – Offices
Our head offices are based in Baghdad, with 5 regional offices distributed in Baghdad, Al-Najaf, Al-Mousel, Arbeel, Al-Basra.
Our head office address is as follows:

• ALTAYSEER Office:
P.O. Box: 2489 Jadriah, Baghdad – IRAQ
Phone : 00964 1 719 88 22,
00964 1 718 94 20,
00964 1 717 03 65
Fax : 00964 1 718 66 90
E-mail : office@altayseer.net
Web site : www.altayseer.net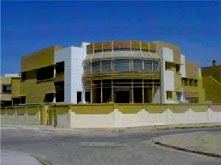 • Baghdad Office Head Quarter:
P.O. Box : 2489 Jadriah, Baghdad – IRAQ
Phone : 00964 1 719 88 22,
00964 1 718 94 20,
00964 1 717 03 65
Fax : 00964 1 718 66 90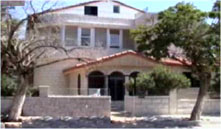 • Amman Back-up Office:
Shmeisani, Ma'aroof Al Rasafy St.,
Bldg. No. 43, P.O. Box 942109
Amman, 11194, Jordan
Phone : 00962 6 567 71 41
Fax : 00962 6 567 71 44

■What Do We Do?
ALTAYSEER Medical Appliances & System Services Co. Ltd. specializes in marketing and sale of Image diagnostic technologies in both the health care and educational sectors.
Hence our range of products is not only diverse but also comprehensive and includes equipment that cover most of this fields such as the Conventional X-Ray, Surgical Mobile C-arm Imaging System, Fluoroscopy, Angiography, Doppler, Spiral CT Scanner, Mammography Unit, Automatic X-Ray Film Processors, Fetal Heart Monitor, Laser Image, Digital Digitizer and X-Ray Accessories.
Due to wide range of the specialties that we cover as well as the long experience of our staff, we are specialized in offering our costumers complete solutions as well as turn key projects.

■How Do We Operate?
Through highly professional, skilled and trained personnel using the up–to-date tools and resources to ensure the best quality services and applying quality control and performance standards.

We place ourselves along side with our customers to gain the best knowledge about the needs at hand, we then take the Concept, Goals, Ideas, and Information and adapt it to the new Trends in Health Care and educational Industry and finally communicate them in a clear, concise and appropriate solution to the needs.

■What do we believe in (our values?)
ALTAYSEER Medical Appliances & System Services Co. Ltd. operates under the principles of integrity, efficiency and professionalism. We believe that our work should:-

• Provide valuable technologies for the money paid.
• Be of high standard.
• Exceed customer expectations.
• Provide complete solutions in image diagnostic field for our customer needs.
• Convey a sense of job well done.
• Be an enjoyable process and respectful manner for all involved.


■Administration Power
The Head Quarter of AGMEST Group in Amman has been obtained ISO Certification, which we believe will provide us with the opportunity to add value to our activities and to improve our performance by focusing on the major processes within the company.

Although ALTAYSEER Co. Ltd. has implemented advanced administrative tools & procedures through our daily work. These procedures are well defined and are continuously evaluated revised and updated, constantly preparing training sessions for administrative staff including high management on new administrative methods.

The defining of responsibilities is by using Quality Manuals as a guide. Having those responsible for functions outline their procedures. Fine-tuning these procedures.
Comparing Operating Procedures with Quality Manuals for consistency; and finally periodically evaluating our procedures and measuring its effect on our performance.

■Amman office logistic services
Amman office provides logistic services to our business, through planning framework for the management of material, information and capital flows, which also includes communication and control systems required in today's business environment Amman office logistic services.