A: Laser Tracking System Model: CT SIM Robotic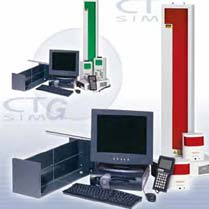 Compatible with most treatment planning systems
Automated data transfer using TCP/IP from treatment planning systems including GE, Philips/ADAC, Nucletron, CMS, Varian and MDS Nordion
Accurate and reproducible laser positioning (± 0.5mm) ensured by direct reading linear encoder
Laser can be adjusted while in .on. position to permit visual monitoring of it.s movement
Lasers calibrated at isocenter in under 15 minutes at couch side
Pendant synchronized with the Windows* system software allowing functions to be performed couch side
Pendant includes a complete 8 line data display and is backlit for low light conditions
The CT Sim laser unit is designed to mount easily and securely on walls, ceilings or stable, free-standing laser stanchions
Both moving and stationary lasers rotate internally and can be adjusted to compensate for angled walls up to 45° from perpendicular to the couch.
B: Portable densitometer Model: DensiQuick 2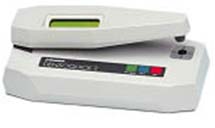 Gammex rmi announced the further expansion of its meter line by introducing the low cost, portable DensiQuick 2 densitometer. The DensiQuick 2 is designed for precision point measurements under x-ray. An 18 cm arm length guarantees accuracy on mid-film measurements as large as 35x35 cm. A measuring range of 0-4.5 OD, with precision less than ± 0.02 OD, designates GAMMEX 2-336 as an elite product.