A: Model: SCT-7800TX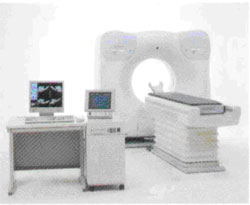 As a pioneer of medical X-ray diagnostic equipment, Shimadzu seeks to provide high technology equipment that is user friendly. At the dawn of a new millennium this pioneering spirit has led to the realization of yet another new system with the launch of our premium model sub-second CT scanner SCT-7800TX. SCT-7800TX contains a variety of new technologies including the newly developed operating platform "Genius View". We bring you a system packed with user friendliness and superior technology in unique form.
B: Model :SCT-7800TC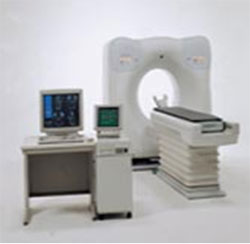 The CT scanner emerged on the scene a quarter century ago and has progressed hand in hand with developments in medicine ever since. It has become an indispensable diagnostic imaging system in daily clinical situations, as well as attracting attention because of its relatively low radiation dosage. As we move into the 21st century, Shimadzu - a corporation always striving to enhance CT scanner design – presents the premium spiral CT scanner SCT-7800TC. Shimadzu has taken into account radiation issues, smooth system expandability, and comfortable operability using the newly designed operating platform Genius View, to produce a CT that will be the standard for the new century. It fulfills the desire to provide high-quality medical treatment.