A: Opescope ACTIVO (7") Model: WHA-200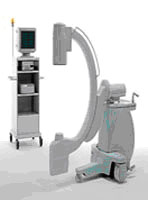 Meets all the stringent demands of today's operation & emergency rooms. The fully Balanced C-arm provides Quick & Smooth C-arm positioning Individual electromagnetic lock for each C-arm movement ensures accurate positioning by quick push-button operation, which releases operator from conventional mechanical lock system.
B: Opescope PLENO Model: WHA-200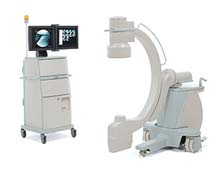 The OPESCOPE PLENO Mobile C-arm Imaging System is born. Its technologically advanced design permits easy and accurate positioning with cutting-edge, high-accuracy digital image technology to meet the stringent demands of today's operating and emergency rooms.